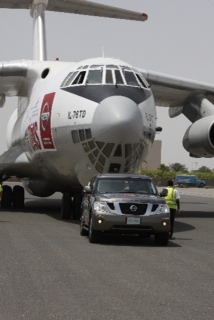 A NEW Guinness World Record has been set by the unstoppable Nissan Patrol.
The Patrol now holds the 'production vehicle capable of pulling the heaviest object' record.
The record-setting event saw an unmodified Nissan Patrol haul a 170-ton cargo plane for more than 50 yards, smashing the previous record by 15 tons.
The event was held at Sharjah International Airport and in order to express its thanks for its support, Nissan shared the accolade with the airport.
Samir Cherfan, managing director, Nissan Middle-East, said: 'Today Nissan celebrates a landmark day in the Middle East.
'When we began our "Nissan Patrol Challenge" project we encouraged the people of the Middle East to dream up the next and ultimate challenge for the Hero of All Terrain, Nissan Patrol.
'The Guinness World Record for Nissan Patrol achieved here motivates us to ensure we deliver "Innovation that Excites" in everything we do in the Middle East region.'
The Nissan Patrol Challenge was launched in 2012 and invited the region's people to go online to share their great ideas for using this iconic vehicle. Participants have been giving themselves a chance of winning an once-in-a-lifetime trip to Japan and other great prizes.
Extreme environments
The result of this successful competition resulted in this week's Guinness World Record when the Nissan Patrol comfortably dragged an Ilyushin Il-76 plane with a laden weight of 170.9 tons. In keeping with the indomitable Hero of All Terrain's reputation, the Ilyushin Il-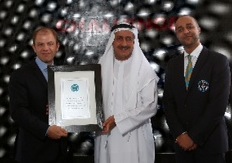 76 is known as one of the world's toughest cargo planes, designed to be able to deliver goods and take off and land in some of the world's most extreme environments.
Saleh Al Aroud, Chairman of RUS Aviation, the company that supplied the plane, said: 'A successful company is always pushing the boundaries – making the exceptional appear normal, and setting its own challenges.
'We are pleased and honoured to be part of the Nissan Patrol Challenge in their bid for a Guinness World Record.'
The Nissan Patrol has a rich heritage in the Middle East region as one of the world's most iconic off-road vehicles and has been in constant series production since the 1950s.