The Nissan Pavilion, an interactive entertainment facility that was open for three months last year in Yokohama, Japan, has won a prestigious design award.
The Pavilion, designed to showcase Nissan's initiatives to move people to a better world, picked up the bronze prize in the "Exhibition and Promotion Space" category at the Japan Kukan Design Awards.
The facility was a space where visitors could see, feel, and be inspired by Nissan's near-future vision for society and mobility.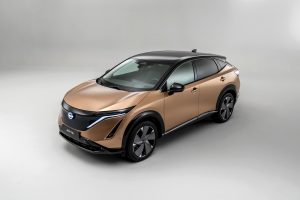 It was used for the global unveiling of the all-new, all-electric Nissan Ariya crossover and the reinvented Nissan logo.
The award, established in 2019, recognises outstandingly-designed spaces in Japan and elsewhere. As one of the largest design awards in the country, it is sponsored by the Japan Commercial Environmental Design Association and the Japan Space Design Association.
In the field of sustainability, the Nissan Pavilion featured various initiatives. Electricity generated by solar panels was used for its café, and in a world first, visitors who came in their electric vehicle were able to pay their parking fee with electricity from their vehicle. Furthermore, electricity for the facility was derived from 100 per cent hydropower, enabling the entire facility to achieve zero CO2 emissions.
As far as possible, facility resources were reused to further the sustainability initiatives of the Pavilion.
Used LEAF batteries, lights, toilet bowls and fire extinguishers were transferred for use at Nissan facilities, including its Global Headquarters and manufacturing plants.
Through the City of Yokohama, with which Nissan has a partnership, Nissan provided video equipment for use at city events.
And finally, the large Nissan logo that greeted visitors to the Pavilion now does the same for those visiting the manufacturer's Global Headquarters Gallery.