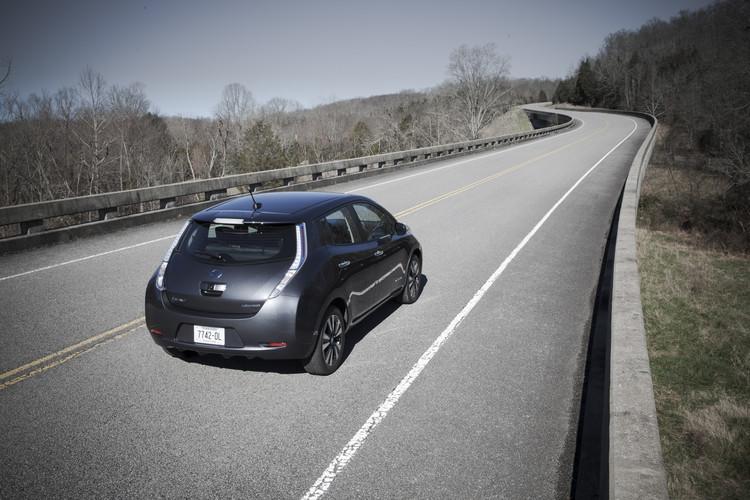 AS we've reported before on Nissan Insider, the company is going from strength to strength here in the UK.
But it's not just here at home where Nissan is performing strongly.
Nissan North America recently reported March sales of 137,726 units, up one per cent from last year's total of 136,317 and making it the best month in NNA history.
There were a total of 2,236 deliveries of Nissan's all-electric LEAF – up 286 per cent and the model's best month since launch.
March marked the first full month of deliveries of the lower-priced 2013 LEAF, now produced at Nissan's assembly plant in Smyrna, Tennessee (and also in Sunderland, UK!). Price-competitive with traditional cars in its segment, LEAF is the best-selling pure electric vehicle in the world.
US sales of the all-new Pathfinder SUV totaled 9,071, up 177 percent, setting a new March record. Year-to-date Pathfinder sales, which launched in November 2012, are up 172 per cent.
New March record
Nissan Altima totalled 37,763 in March on higher retail and lower fleet sales than year-ago levels.
Nissan Versa sales finished at 15,917, up 2.1 percent and establishing a new March record for the brand. Versa is the best-selling 'sub-compact' in the US.
Nissan's core volume models like Altima, Pathfinder and Versa are delivering the value, performance, style and innovation that consumers want. With strong retail demand for Altima, Pathfinder up almost 180 percent and the US-built all-electric LEAF having its best month since launch, Nissan had its best month in history.