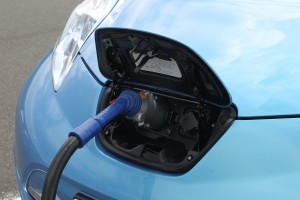 ELECTRIC mobility has taken another huge leap forward thanks to significant investment in the UK's charging network that will make it easier than ever to own and run an electric car.
As part of the £37m scheme, the Government has announced that it will contribute 75 per cent to the cost of installing a charger at a home address anywhere in the UK.
As well as the home charging bonus, the Government has announced some other major benefits for the entire charging network.
Working with local authorities, the new scheme will see a 75 per cent contribution to the cost of installing public chargers such as rapid chargers – which can charge a Nissan LEAF to 80 per cent in just 20 minutes – and also other on-street public chargers.
In addition, the Government is contributing 75 per cent towards the cost of installing charging points at railway stations, with the same offer extended to public-sector organisations such as the police, NHS and local government.
The announcement comes with production of the 100 per cent electric LEAF and a new lithium-ion battery plant set to launch at Nissan's record-breaking Sunderland plant this spring.
Transport of the future
John Martin, Nissan's Senior Vice President for Manufacturing in Europe, said: 'We are at a crossroads in personal mobility. Nissan is proudly pioneering zero-emission technology through our UK operations and we are delighted that the UK Government is showing it shares our commitment to the transport of the future.
'Electric vehicles become a way of life if the charging infrastructure is in place and governments are committed to helping drivers to make the switch. We know this from the experiences of Nissan LEAF drivers in countries like Norway.
'Manufacturing lithium-ion batteries and the 100 per cent electric Nissan LEAF at our Sunderland plant has already put the UK at the forefront of electric vehicle technology. This announcement has the potential to make the UK a global leader in EV infrastructure and in turn to accelerate the introduction of electric vehicles in Britain.'
Nissan has developed its own Quick Charger technology and has already donated 86 of these free of charge to the UK to help kick-start the country's charging network