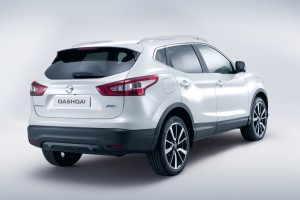 THE all-new Qashqai is on its way.. and it's already winning plaudits from motoring journalists from a variety of publications.
Over the next few weeks Nissan Insider will be bringing you the reaction of writers as they get behind the wheel of the all new version of the iconic crossover, but for now we'll whet your appetite with a few edited highlights that have appeared in print so far.
On November 7, Auto Express described the new Nissan Qashqai as 'a real British success story'.
On November 8, The Sun commented: 'This new model is another surefire hit for Nissan.'
On November 10, the Sunday Times said: 'Nissan could be poised to make not just one saloon extinct but the whole breed.'
On the same day, Quentin Willson wrote in the Sunday Mirror: 'The New Nissan Qashqai is proof the UK rules the auto industry.' He added: 'One of the most successful cars in the world is designed and built in Britain.'
And looking ahead to 2014, the January edition of What Car? describes the all-new Nissan Qashqai as a 'phenomenon'.
We'll be keeping an eye on the press over Christmas and into the new year to bring you even more reaction to the incredible new Qashqai. Watch this space!