I SPENT some time this week at the Nissan 360 programme in Southern California.
Hopefully you will have seen the media coverage and the details on WIN and the Nissan Media Centre. The event was especially important as we took the opportunity to announce our pledge to bring an autonomous driving vehicle to market by 2020.
This announcement created significant global media coverage and has put Nissan at the leading edge of innovation in same the way as our mass marketing of EV when we announced our strategy in 2007.
Many people new to Nissan 360 have asked me how it started and why we do such an event.
The first Nissan 360 – held in San Francisco – was created from an idea by the Nissan North America communications team who wanted to demonstrate to the media that Nissan was a global company with the products, technologies and business strategy equal to or better than any of our competitors.
Remember, back in 2004 we were just a few years past NRP and the company was still seen as a 'recovery' story. It was decided the best way to show the total company was to lead with a test drive of all our products.
Media from around the world were invited and had the opportunity to test drive vehicles that they had never experienced. For example, it enabled the Japanese media to drive a Titan pick-up truck, the European media to drive an Elgrand and the US media to experience a diesel Micra.
And Nissan 360 was also the first event to show the entire Nissan Motor Company – not just the Nissan brand.
Future technologies
At the 2004 event, we were also starting to showcase some important future technologies such as our first in-house developed hybrid system and some of the first safety shield products. The event was a surprise hit with the media and when we surveyed them after their experience, more than 95 per cent had a more positive opinion of the company as a result of their Nissan 360 experience.
Staging a Nissan 360 event is a significant commitment in terms of time, manpower and resources. So despite its popularity, we decided to wait four years before staging a second event. This also gave time for many new products and technologies to be developed, giving new experiences for the media.
The second Nissan 360 was staged in 2008 in Portugal and was similar in scope and concept: products, technologies, people and strategy.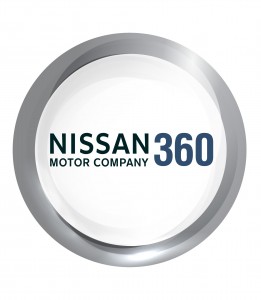 For Nissan 360 II, the focus was products like GT-R, the new business units such as Infiniti and LCV plus showcasing the technologies that would lead to the launch of the Nissan LEAF. Like 2004, the 2008 Nissan 360 attracted hundreds of media from around the world and again drove positive opinion about the company.
Nissan 360 is successful as it is focused on a very simple idea: if you tell interesting and informative stories about our products, technology, people and strategy plus give attendees a great experience, they will understand the company better and their opinion will be enhanced.
Although Nissan 360 is a major programme taking place every four to five years, this concept of storytelling through demonstration can be scaled larger/smaller and held more frequently. In a sense, it is a motor show where the only stands are Nissan, Infiniti and Datsun.
Finally, Nissan 360 III is taking place in the year of our 80th anniversary. Although Nissan 360 is about the present and future, we also took the opportunity to celebrate the rich history of our company by displaying some stunning cars from our heritage collection.
My congratulations to Marcom, R&D, Product Planning, Design and many other functions of the company that contributed to the success of this Nissan 360.
Simon Sproule is CVP Global Marketing Communications, Nissan Motor Company; Director, Marketing Communications, Renault-Nissan Alliance.