SALES of Nissan's New Micra, seen by many observers as the definitive city car, are due to start across Europe today.
With a completely new exterior look, comprehensively improved interior and bursting with new technology, New Micra marks the next chapter in the story of Nissan's remarkable small car.
Almost seven million examples have been sold since the original Micra appeared more than 30 years ago.
Geraldine Ingham, Chief Marketing Manager, Small Cars for Europe, said: 'New Micra is far more than just a facelift. A huge number of significant changes, including the addition of some of the most advanced technology on the market, underline the importance Nissan places on Micra.
'Together with Juke and New Note, New Micra completes the strongest B-segment offering we have ever had.'
Nissan Micra has long been one of the company's best-selling models in Europe and New Micra is set to continue that trend. Pricing will remain extremely competitive in the lower part of the B-segment and New Micra is protected by a comprehensive three-year manufacturer warranty.
'Micra is a real favourite here, especially among women customers who love its innovative and useful set of features. They also enjoy personalising their car from a wide range of options,' said Ingham. 'New Micra is sure to be more popular than ever.'
New Micra in detail
Micra, known as March in some countries, is built in four centres globally and sold worldwide. All cars destined for Europe are made in India, with the three other production sites being in Thailand, Mexico and China.
But despite the global reach of the car, many of the changes to New Micra have been made specifically for Europe where it will be available in 32 markets.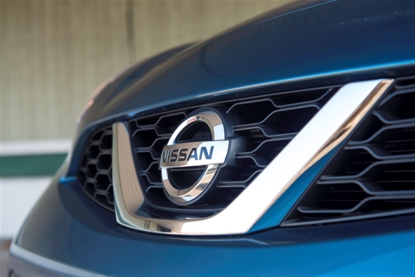 The European version was first revealed in Milan in early June, but the first dynamic test opportunity is at Nissan 360, a bold media event held every few years and which brings together many of the vast number of Nissan, Infiniti and Datsun vehicles made around the world.
This year's event, which runs until mid-September, will see hundreds of media guests from all over the world sampling New Micra and up to 100 other cars on a private track and around the streets of Orange County in California, USA.
Bold new look
The most obvious changes to New Micra can be found on the exterior of the car with visual changes including a new grille. This re-establishes a stronger link to Nissan's corporate look – as seen on other Nissan models, the familiar circular badge is 'held' within a chromed extended V-shaped motif.
The changes go far beyond a facelift, however. In total, more than 50 per cent of the body panels have changed. As well as a new bonnet, there are new wings, headlamps and front bumper while the front fog lamps, where fitted, have been given a distinctive new shape and chrome surround.
At the rear, there's a new bumper, LED tail lamps and infill panel at the bottom of the tailgate. New colours and new alloy wheels complete the exterior changes, which combine to give New Micra a stronger, more assertive and dynamic look.
New Micra also offers far greater opportunities for personalisation than before. As well as a bold new palette which includes two sophisticated new colours – pearl metallic Pacific Blue, a predominantly turquoise shade, and metallic Platinum Sage – owners can choose different coloured wing mirrors and wheel caps. There is also an extensive dealer-fit accessory programme.
Enhanced trim
Inside, the trim and finishing touches have been enhanced with a higher quality look and feel. New features include gloss black on the centre console and new square vents while the gear selector, door arm rests and dials now have a silver painted finish.
The door armrests have been textured to give a higher quality appearance and there are new seat and door pad fabrics. Visia and Acenta grades have a durable tricot/tricot mesh woven fabric while top Tekna models have a suede-like fabric with double stitching.
The interior also now benefits from dash-mounted Aux-in and USB slots linked to all audio units while a 12v socket has been added, allowing mobile phones or MP3 players to be recharged on the move with ease
Innovative equipment
New Micra is the most innovative yet, with advanced connectivity provided by the latest NissanConnect navigation and communication system.
Built around a larger (5.8-inch) touch screen, the upgraded navigation software features eco-routing, which automatically calculates the route likely to use the least fuel. This is supplemented by an eco-scoring table, which allows a driver to check how economically he or she has been driving.
It also incorporates advanced features such as Google Send-To-CarTM technology, which allows an owner to plan a journey on a PC or tablet at home or in the office and then send the instructions to the car ahead of the journey.
The navigation system includes a motorway 'exit view' complete with lane guidance to help when leaving highways and the system also displays prevailing speed limits with a driver-set speed warning providing visual and audible alerts when the car hits a certain speed above the limit.
Google's Point of Interest (POI) allows users to search-and-access local landmarks including hotels, restaurants, filling stations and transport links while other features of NissanConnect includes retrieval of up-to-date weather forecasts, local fuel prices and flight information on the move.
And the larger colour screen not only means maps and directions are easier to read, but also album cover art linked to the owner's music library can be displayed.
City credentials
Nissan New Micra's city smart credentials include electric power steering, a tight turning circle – at 4.65m, one of the best in its class – and the availability of Parking Slot Measurement, which calculates whether a potential parking space is big enough for the car and alerts the driver via a dashboard read-out. It can even be fine tuned to account for the driver's skill: amateur, normal or expert.
As before, New Micra is available in three grades – Visia, Acenta and Tekna – with top Tekna grade equipped with automatic air conditioning, NissanConnect, rear parking sensors, Parking Slot Measurement, 15-inch alloy wheels (16-inch alloys are an option), suede-like seat fabric, I-Key, front fog lamps plus automatic control for the headlamps, wipers and folding door mirrors.
Power choices
Power comes from a choice of two advanced three-cylinder direct injection petrol engines. The entry-level 1.2-litre engine produces 80PS for lively performance and CO2 emissions from 115 g/km, while the state-of-the-art DIG-S (Direct Injection Gasoline – Supercharged) unit develops 98PS.
This delivers exceptional performance and refinement with diesel economy (4.1 l/100km) and emissions from just 95 g/km. DIG-S engines also feature automatic stop/start when the car is stationary improving fuel economy by around 4 per cent and every version produces less than 120g/km of CO2, allowing them to be fitted with Nissan's Pure Drive badge, reserved for the cleanest cars in the range.
'New Micra takes everything that has made Micra great and makes it even greater,' said Ingham.