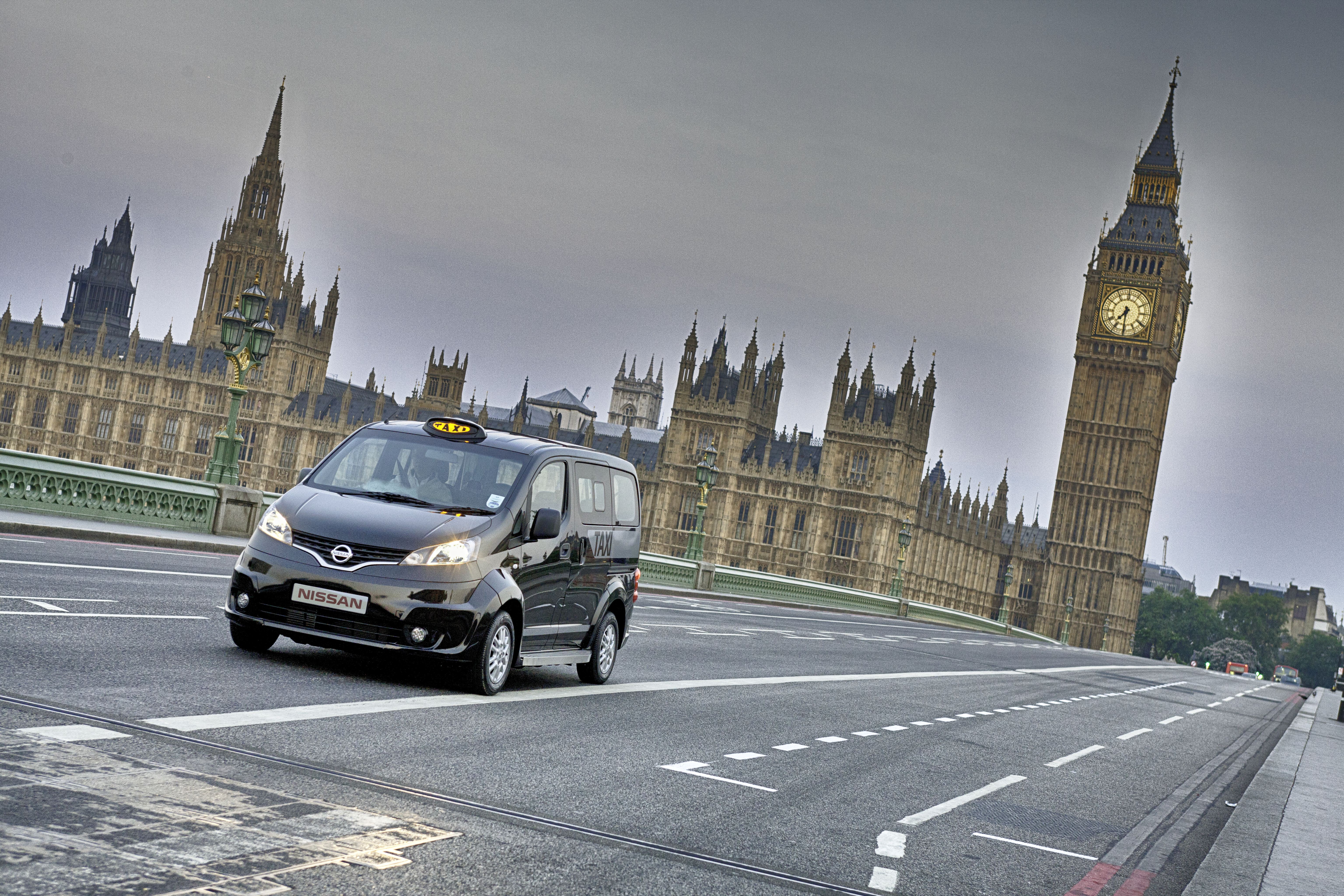 NISSAN will be showcasing two new vehicles at the 13th annual Commercial Vehicle Show at the NEC Birmingham next month.
The eNV200, Nissan's first 100 per cent electric van, will make its UK debut at the show. It has already won praise from fleet operators for zero CO2 at the point of use, driving comfort and generous carrying capacity and payload.
With prices at the pump continuing to rise, one of the biggest benefits of the eNV200 will be the long-term cost savings that can be made by charging the van with electricity rather than filling up with diesel.
Also making its debut on the Nissan stand at the event from April 9-11 will be the NV200 taxi, Nissan's vision for the future of the London 'black cab'. The NV200 taxi is based on the company's multi-purpose NV200 compact van and redesigned to fully comply with the host of TfL Taxi Conditions of Fitness.
As well as seating to comfortably accommodate five passengers, the NV200 Taxi has also been modified to accommodate a wheelchair passenger and achieve a 25ft (7.6m) turning-circle – a legal requirement for all Hackney Carriages.
Built in response to strong fleet and business demand, the new and highly affordable entry-level version of the popular Navara double cab pick-up will be exhibited on the Nissan stand. The Navara Visia has been carefully developed to offer operators a practical, robust and capable pick-up at a price that's in tune with the times.
Glimpse into the future
The Nissan stand will also feature a Cabstar, NV200, NV200 Fridge, NV400 panel van and a Red Bull Formula 1 car.
Jon Pollock, Nissan GB corporate sales director, said: 'We're looking forward to showing the eNV200 to the public and offering a glimpse into the future of vans and their potential low running costs. Fleets that have recently tested the eNV200 have given us excellent feedback and we're now excited to see the response from the public.
'Since we will not only be featuring the eNV200 and NV200 London Taxi in the UK for the first time but also showcasing one of the widest ranges of available commercial vehicles of any manufacturer present, we're confident Nissan will have one of the most exciting stands at the show.'