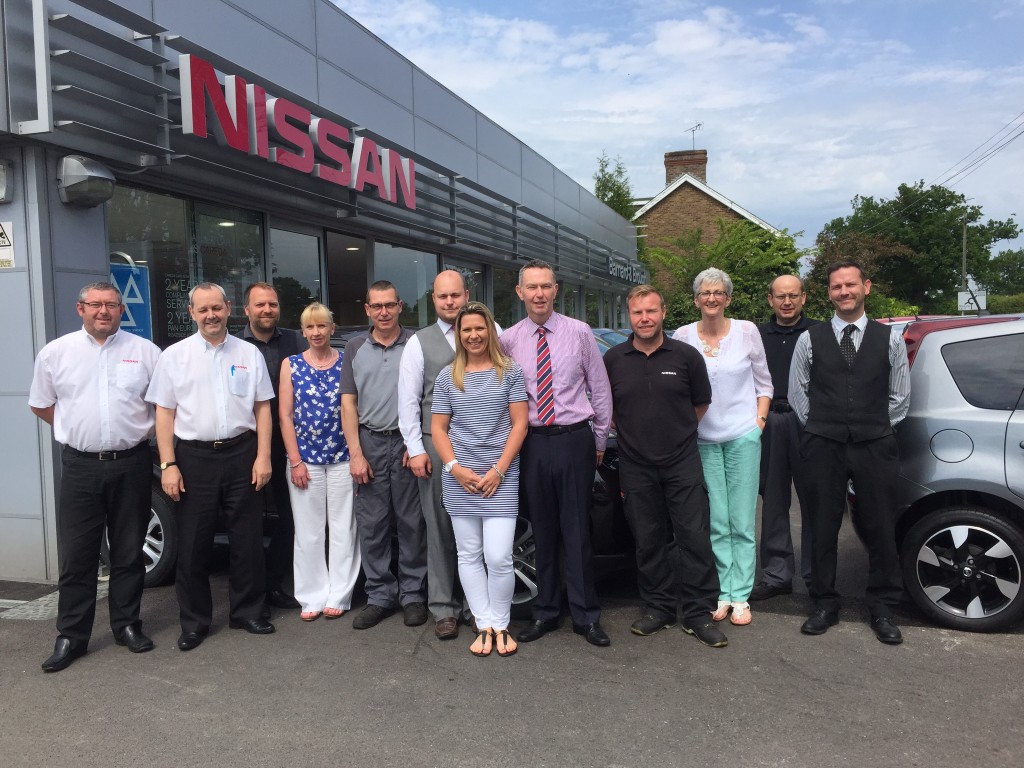 COMMITTED staff at one of the UK's longest-running Nissan dealerships have clocked up a staggering 270 years of service. 
Six employees at Barnard & Brough Nissan in Haywards Heath, West Sussex, have been at the Green Road showroom for more than two decades, while a further six have chalked up 15 years or more.
Chairman and owner John Brough, who himself has overseen the business for 45 years, said the secret to retaining staff was giving the firm a 'family feel'.
"I'm lucky that I have had some great staff working for me over all these years," said Mr Brough, who had started selling Datsuns in the late 1960s.
"It's like a family here ­– I have been called their second dad sometimes. In the old days I even bought houses for some of my staff to live in. The staff make it a success – there's no doubt about that."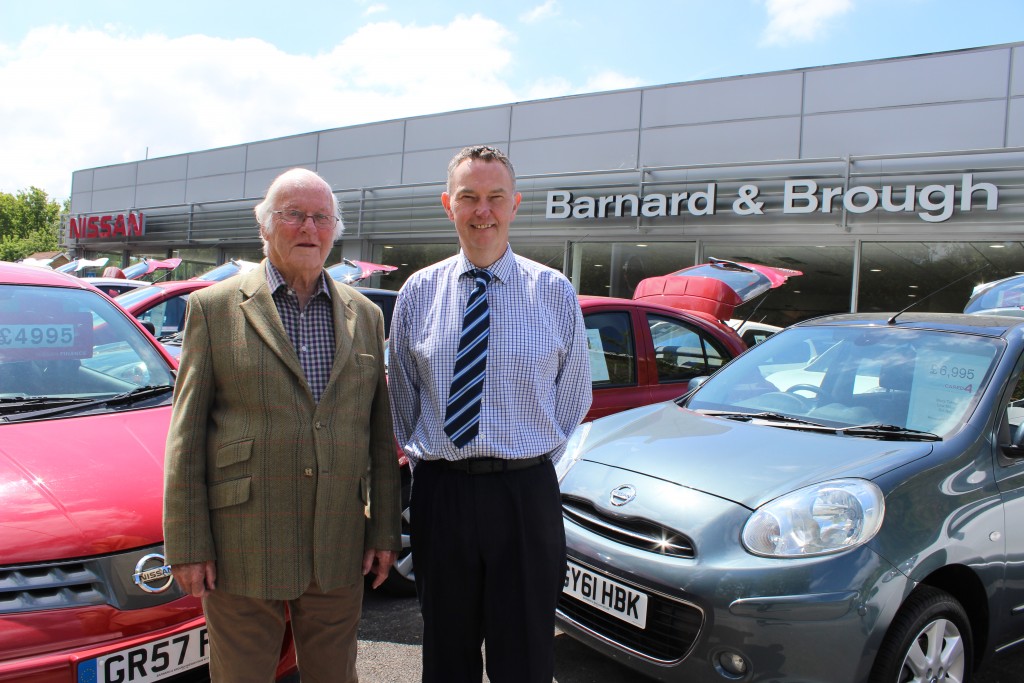 Aged 84, Mr Brough is believed to be one of the oldest dealership bosses in the country.
While he leaves the day-to-day running of the business to his Dealer Principal Mike Lambert, he still likes to keep his hand in and is a regular sight at the showroom.
He said: "I couldn't just watch TV at home all day. I've got to be doing something."
The staff and how long they have each been working at Barnard and Brough (totalling 277 years):
Chairman John Brough (45 years)
Dealer Principal Mike Lambert (34 years)
Technician Scott Collett (27 years)
Technician Eddie Mills (26 years)
Technician Gerrard Harris (26 years)
Service receptionist Andy Brown (26 years)
After sales manager Neil Goodes (17 years)
Sales manager Darren Forder (16 years)
Sales executive Mark Rackzowski (15 years)
Sales admin Christine Mackenzie (15 years)
Accounts worker Bryany Backshall (15 years)
Sales executive Brett Palmer (15 years)