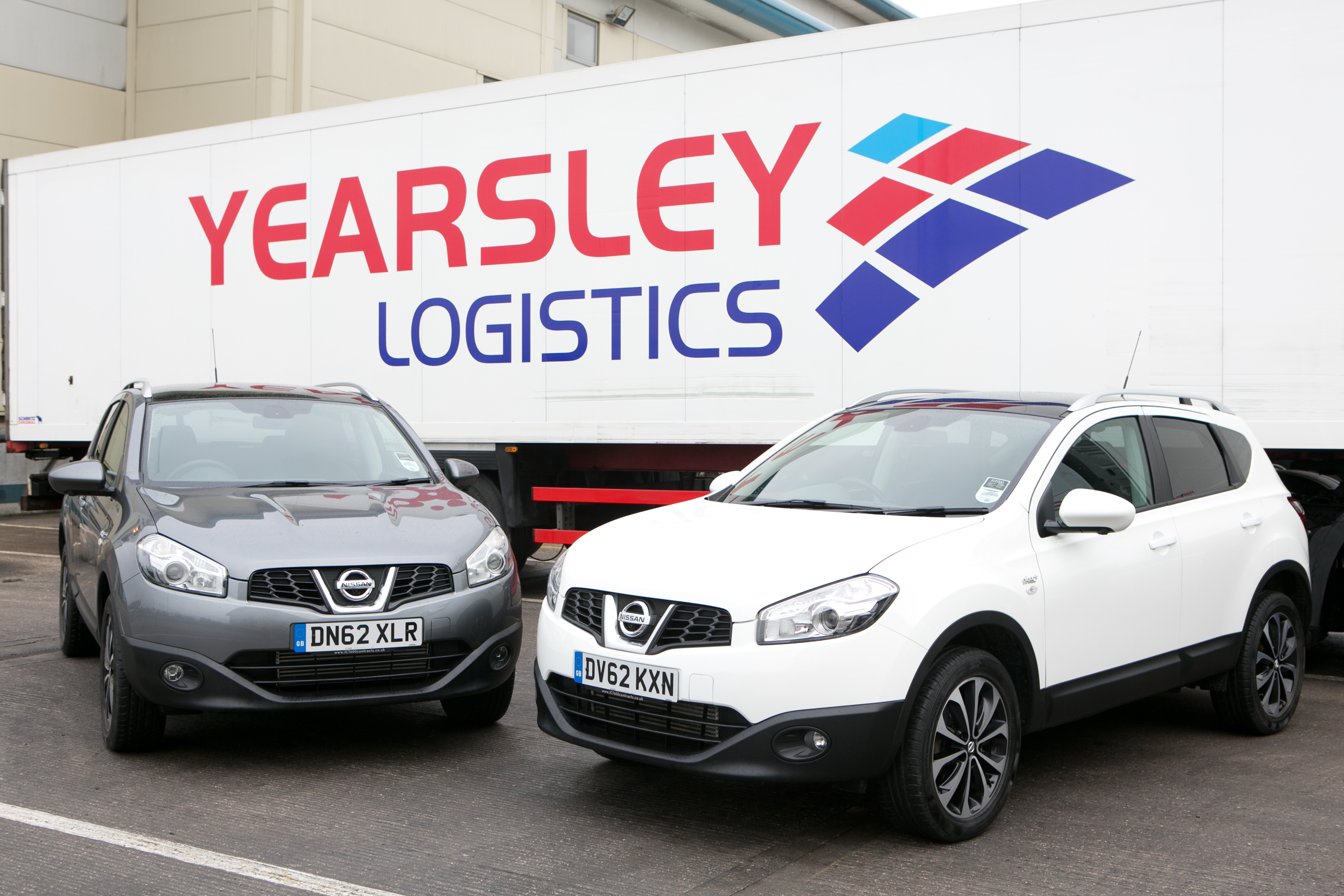 LANCASHIRE-based frozen food sales and logistics company Yearsley Group has taken delivery of 21 Nissan Qashqai 1.6-litre diesels for its nationwide sales team.
The company ran a vehicle trial selection involving the VW Passat, Toyota Prius, Skoda Superb and Qashqai, with the Nissan winning thanks to its strong residual values, its suitability as a company vehicle and an impressive 62.8mpg.
With Stop/Start technology helping Yearsley Group meet its car fleet CO2 commitment of less than 119g/km, the Qashqai was the ideal choice to help the company follow its stringent environmental policies.
Over the course of their three-year service the Qashqais will cover approximately 75,000 miles with servicing managed by Nissan main dealers.
Jonathan Baker, Yearsley Group's commercial director said: 'After taking initial deliveries of the Qashqais, the feedback from our drivers has been extremely positive and we're delighted with how the low-CO2 output helps support our environmental policy.
Strong and reliable
'The support from Nissan throughout the deal has been excellent and we look forward to building on this relationship.'
Jon Pollock, Nissan's corporate sales director, said: 'Yearsley Group is an environmentally conscious company and we're proud the Qashqai was able to offer their car fleet a low-CO2 solution.
'The strong fuel economy will also help reduce Yearsley Group's fleet running costs and their sales team can look forward to using a vehicle that will provide them years of strong and reliable service.'