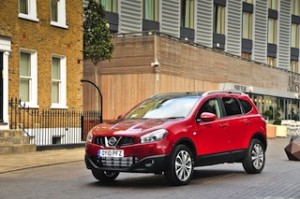 NISSAN dealers sold more than 2000 Qashais to customers in January, the latest SMMT figures reveal.
The UK's favourite SUV rounded off the top ten with 2,108 cars sold.
Topping the chart, however, was the Ford Focus with more than 7,500 sold – up four places on December's figures
.
The Fiesta followed in second while December's winner, the Vauxhall Astra, dropped to third. The Griffin-badged hatchback's younger brother, the Corsa, fell to fourth with 4,363 units sold, with the VW Golf securing fifth place with 4,110 cars registered.
The BMW 3 Series just snatched sixth from the Polo with 3,184 registered cars, while the Polo managed 3,010 sales. The Insignia and Peugeot's 207 sold 2,236 and 2,171 cars respectively, followed by the Qashqai.