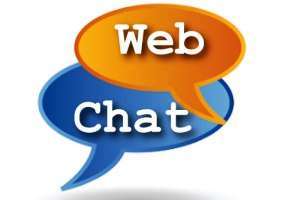 NISSAN GB managing director Jim Wright has taken part in a second successful webchat with dealer principals from around the UK.
Jim and his executive team at Nissan's headquarters in Maple Cross, Hertfordshire, made themselves available to answer questions on a variety of topics during a very busy hour of discussion earlier this week.
As with the first such exercise in May, the webchat was hosted right here on NissanInsider, with the dealer principals being supplied with a password that enabled them to join the debate.
And, as before, there was no shortage of questions from the dozens of DPs from around the country who logged in at the arranged time.
The second webchat was far more widely publicised than the first, with a special postcard-style invitation and an edition of DP Insider giving details of how to join in.
And it took place at a very exciting time for Nissan, coming shortly after a hugely successful brand event in Bratislava and just before new Note and Micra arrive in UK showrooms.
Very useful
As before, Jim fielded questions on a range of topics, with Note and Micra very much to the fore. He was also asked about Nissan's ambition to attain a six per cent market share; the general economic picture in the UK; and activity around Qashqai to keep momentum going in advance of the new version arriving next year.
Jim told Nissan Insider: 'I was very pleased to take part in another webchat with our dealer principals.
'As I have said before, our DPs are vital to the success of our operation in the UK and these webchats are proving very useful in opening up the lines of communication in our company.
'At Nissan we have a lot going on and much to be excited about. We're ambitious and we want to encourage everyone to be positive about the future.'
A sample of the questions fielded by Jim and the team.
From 'Guest': Hi there, I'm sure we're not alone in looking forward to the arrival of new Note. What kind of marketing activity can we expect please? I know the idea is to attract some younger customers with the new car…
Jim Wright: We're going big! New Note is our second biggest investment this year in terms of marketing, it starts with a preview VIP event, followed by a strong TV campaign from October 1, together with print and billboards. We target 14 per cent share of voice over the last quarter. Overall a massive plan.
* * *
From Matt: It was great to drive the new Note in Bratislava. What sort of impact do you think it will have in the UK?
Jim Wright: We estimate more than 22,000 sales in a full year. This car is a true Fiesta competitor.
* * *
From Ollie: I tend to find current Note customers to be a bit on the 'senior' side. Can we really attract younger buyers with the new car?
Jim Wright: Yes we can – the design of the car is much more dynamic, lower, with more sporty lines. Also, technology and equipment are designed to target a younger audience.