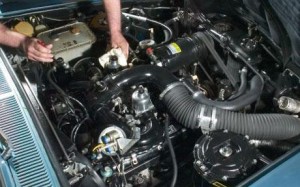 NEW to download on Nissan Insider today are two new press releases highlighting different aspects of Nissan's first-class aftersales care.
Although there is plenty going on in terms of exciting new additions to Nissan's model line-up at the moment, these two stories could prove invaluable in terms of generating some extra awareness and extra custom in the aftersales arena.
As with all the other releases we have written and uploaded to Nissan Insider, it couldn't be easier to use them. Simply download the document and give it a quick read through to make sure it meets your needs.
Then it's just a question of filling in the blanks with details of your own business and sending it off to your chosen media outlets.
Of course, if you'd prefer the Nissan Insider team to do the hard work for you, we'll be more than happy to help. Call us on 0845 0550504.
The first release reads as follows:
A [TOWN/CITY] Nissan retailer has introduced an innovative video system in its state-of-the-art workshop to improve transparency and communication with its customers.
The second release reads as follows:
A leading [TOWN/CITY] car retailer is offering Nissan drivers additional peace of mind this winter with a seasonal vehicle health check designed to help protect their cars and their families.