As the Nissan Formula E Team gears up for Season 10, an exciting transition is underway. The team is set to make a momentous move to a state-of-the-art facility situated in the Paris area.
This relocation promises not just change, but a bold leap into the future of electric racing excellence. Leaving behind Le Mans, the team's former home, this move underscores Nissan's unyielding commitment to the series.
This move is part of Nissan's overall plan for its Formula E team – bolstering capabilities and performance in line with its ambitions for the Gen3 era of the sport.
It also underlines the company's firm dedication to both motorsport and the future of sustainable mobility, as the team continues to prioritise world-class research and development, including its road-to-track and track-to-road knowledge exchange.
Tommaso Volpe, MD and Principal of the Nissan Formula E Team, said: "We finished Season 9 on a high, as the changes we made began to have a positive effect on our performance.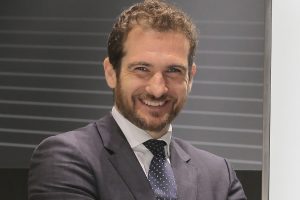 "We know it's still a long journey to reach the top, which is our long-term target for the Gen3 era."
"For Season 10, we will look to continue where we left off and show further improvement on the track as we aim to set ourselves up to fight for the championship in the coming years.
"The move to our new facility is very important for us as a team – part of our wider plan to improve our performance. We're all looking forward to settling in and getting back on track for Season 10, starting with pre-season testing in October."
Season 10 is an important year for the team, with the ultimate goal to build on its solid performances in the 2022/23 campaign, whilst utilising its 85 years of motorsport history and over a decade of EV expertise.
Additionally, Formula E is set to visit Japan for the first time, with the Tokyo E-Prix to take place on 30 March 2024.
Unique opportunity
As the only Japanese manufacturer active in the sport, Nissan takes immense pride in seeing the city host its first race, as it offers a unique opportunity to showcase the remarkable capabilities of electric mobility right in the heart of Tokyo.
Guillaume Cartier, Chairman of Nissan's AMIEO region and Board Member of Nissan Formula E Team, said: "Being into the competition for five years in a row, Formula E is now Nissan's longest international commitment to motorsports outside of Japan. This is a real testament to the skills, hard work and success of the team, as well as the potential of the sport."
READ MORE: Rowland returns for Season 10!
READ MORE: Helping youngsters predict future of motorsport
READ MORE: Formula E is the perfect fit for Nissan and its dealers