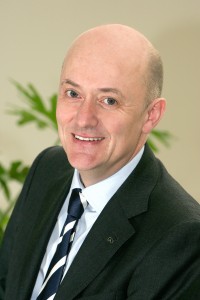 WHEN a recall notice pings up on my email, I naturally wince. It means something has gone wrong somewhere and there's going to be a lot of work involved.
But every problem presents us with an opportunity to shine.
The airbag recall, which hit the headlines this week, initially seems over-cautious. The youngest car involved is now nine years old and not one Nissan anywhere in the world has had a problem. But the part manufacturer informed us that there could potentially be an issue with the passenger airbag in some older models, and we don't mess around with safety.
Yesterday our team quickly released information to the media about how customers could check if their cars were affected. One of the articles – on the BBC website – published our customer care number and this led to the busiest day ever in our call centre, with close to a thousand calls about the recall.
But it wasn't just Nissan customers ringing. Nearly half of the calls our team fielded were from customers of our rival manufacturers. They came to us because our rivals didn't provide a number and they just wanted some reassurance.
My first reaction was that we should get these people off the line as soon as possible. I then thought some more and suggested we send them all a brochure for our latest models!
Explain the facts
While I was only joking about the brochure, treating everyone in the right way will turn them into real advocates for the Nissan experience – even if they're not currently driving one of our cars.
With 59,000 Nissan models affected in the UK, you are going to be seeing an awful lot of customers returning through your doors. The cars affected are all older models so most of the owners will be not have been exposed to the modern Nissan experience.
So, even though the phones are ringing off the desk, I've told everyone here to treat everyone asking about the recall courteously, explain the facts clearly and reassure them.
Do it right, and every customer – even our rivals' – will recall this recall when they decide where to invest their trust in future.